Belmont Chiropractor Provides Gentle Family Care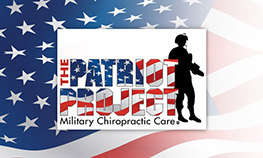 Feel Revitalized at Central Chiropractic & Sports Medicine
Belmont chiropractor Dr. David Wright provides the patients of Central Chiropractic & Sports Medicine with the best in cutting-edge, research-based techniques designed to get you out of pain as quickly as possible. He's been in practice since 1998 with a reputation for excellence in gentle, low-force adjusting that's suitable for the entire family.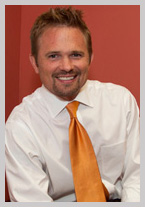 Make Smart Lifestyle Choices
Dr. Wright's philosophy on achieving vibrant health includes regular chiropractic checkups. His personal journey in overcoming a serious low back condition helped him learn that this is a vital ingredient for optimal function. Lifestyle habits that include regular exercise, whole foods, plentiful water, adequate sleep and daily meditation are important too.
Our care is based on revitalizing the body from the inside out. We correct misalignment patterns in the spine which help to reduce pain and increase mobility. Our patients benefit with increased vitality, energy, strength and stamina.
Dr. Wright's distinguished career has included extensive postgraduate study, achieving advanced certification or diplomate status in several areas:
Activator Methods™
MRI interpretation, disc pathology and nutrition
The American Academy of Medical Legal Professionals
Experience Improved Health
The symptoms that many people suffer from are only warning signs of deficiencies within. If we only mask these signals with medication or an injection, we're allowing the condition to grow and worsen, only making it that more challenging to correct. Our state-of-the-art diagnostic and treatment practices can efficiently eliminate the cause of your pain, leaving you feeling refreshed and revitalized, with optimal health restored.
There's no need to suffer with pain. Get on the path toward optimal health and wellness. We'd love to have you join our happy chiropractic family. Contact us today for a convenient appointment!
Central Chiropractic & Sports Medicine | Dr. David Wright | (704) 829-9200